With all this beer talk, it only seems right that I mention the best pubs to go to in Canada for a cold one. Here are my five favourites…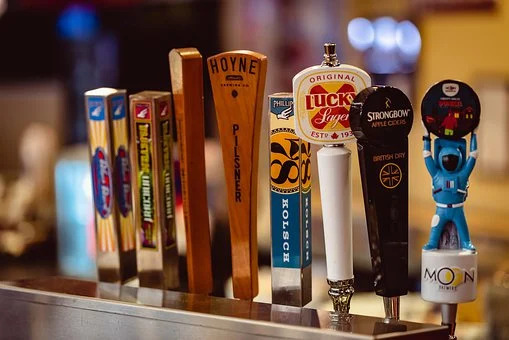 The House on Parliament

Address: 454 Parliament St, Toronto, ON M5A 3A2, Canada

The House on Parliament has been branded as one of the best pubs in Toronto. And has earned itself a place in the top 30 out of 5,506 pubs and restaurants in Toronto, not bad eh? It's situated in a quiet neighbourhood so you may be surprised by the upbeat and energic energy that you'll find inside. It serves local cuisine as well as classic British dishes (like fish & chips and roasts) and of course, it features an extensive list of bar drinks. There's even a beautiful rooftop which is perfect in the summertime when you fancy the warm sun on your face. Whilst drinking one of Canadas best beers!
McKibbins

Address: 3515 St Laurent Blvd, Montreal, Quebec H2X 2T6, Canada

McKibbins is an Irish pub that offers Irish and Canadian cuisine. And a very extensive lists of ales and lagers! There's a beer option for every taste. This pub is well-known for holding many different events throughout the year, the biggest is St. Patrick's day (naturally). It even has a countdown to the St. Patrick on its website so you know the celebration is going to be a big one. This pub is authentic and has a very inviting and relaxed atmosphere. The friendly atmosphere is definitely down to the incredible staff and locals. However, many reviews on TripAdvisor suggest going solely for the atmosphere though and not the food, so keep this in mind. There is also a huge terrace with a big screen, so you can watch the GAA games here too.
The Flying Beaver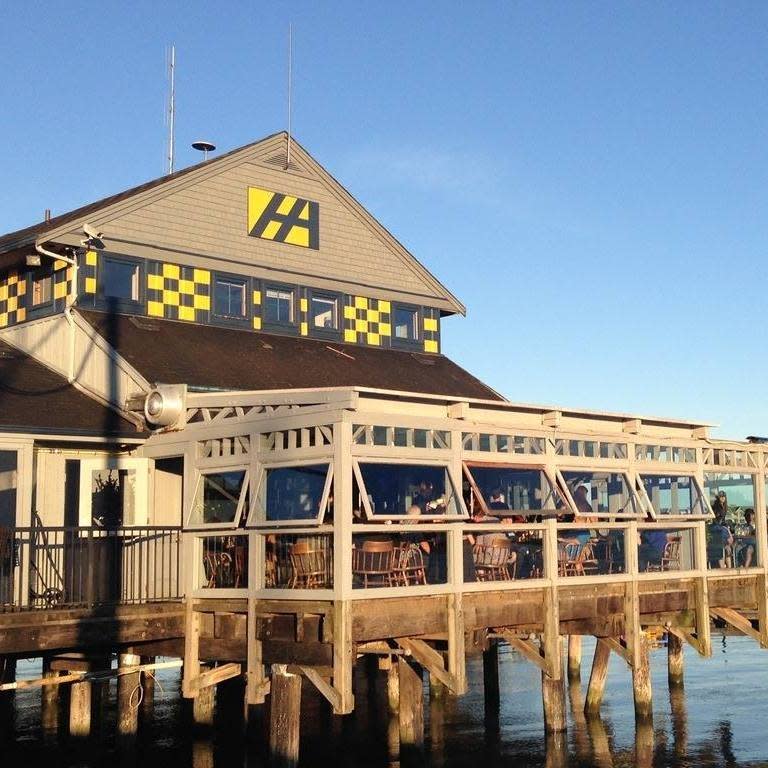 Address: 4760 Inglis Dr, Richmond, BC V7B 1W4, Canada
The Flying Beaver is a bar and grill which offers two extensive and extremely delicious menus. It's situated on the West Coast in a beautiful location right by the harbour, so you can enjoy spectacular views whilst seated. You can also watch the arrival and departure of the Harbour Air Seaplanes. So, if you like plane spotting, you'll have a great view of this pub. However, this pub is almost in the middle of nowhere so you'll have to drive a while to get there – it's definitely worth it. The decor is very woodsy which gives a warm, inviting and homely feel to it. It's the perfect watering hole spot to meet with your loved ones and friends and take in the surroundings with some good food and wine (or whichever beverage you fancy). It features an extensive drinks list with many microbrew beers, craft beers, ciders, wines and a great cocktail menu.
Local 522 Public Tavern & Kitchen

Address: 522 6 Ave SW, Calgary, AB T2P 1S7, Canada

The Local 522 Public Tavern & Kitchen is mostly known for the large events and parties that it hosts. It hosts many different events such as live music, open mic nights, charity events, stand-up comedy, tasting events and many more. This attracts tourists from all around the world, that want to join in on the lively atmosphere and socialise with lots of people. They even can cater out for weddings, birthdays, anniversaries (you name it). You might consider it after you visit! The decor is cosy and welcoming. With an array of lights hanging from the ceiling which give a warm ambience with the orange glow. It functions as both a place to enjoy food and beverages. The menu is a little pricey, but the foods definitely worth it. If you stick around for the evening then you'll be in for a treat. It basically turns into a nightclub! With loud music and the best beers around the time flowing.
The Lunar Rogue Pub

Address: 625 King St, Fredericton, NB E3B 1E9, Canada

The Lunar Rogue Pub is situated in the heart of downtown Fredericton. The first appearance upon arrival may not look very appealing (it looks very small and run down). But once you've entered you'll find it hard to leave. The atmosphere and service at the pub is incredible. It features an extensive menu of flavoursome food, so there's something to please everyone. And if this isn't enough the beer selection is great. You can choose out of some top Canadian beers such as Alexander Keith's India Pale Ale, Okanagan Spring Pale Ale and Great Western Pilsner.
Most famous pubs in Canada